Fine Art Friday: Andy Goldsworthy
As with all my work, whether it's a leaf on a rock or ice on a rock, I'm trying to get beneath the surface appearance of things. Working the surface of a stone is an attempt to understand the internal energy of the stone.

Andy Goldsworthy
My brother, who teaches elementary physical edu, was teaching his students how to golf, or at least the basic concepts. Golf clubs are expensive, and not something that most elementary schools have in their supply closets. Instead, armed with pool noodles, students headed out into the dandelion puff ball filled filed. The puff-balls became golf balls, perfectly positioned on their stems/tees. Gleefully students sent the puff-balls flying into the air.
When it comes to art, we often think that we have to have a big budget and a closet full of supplies, ignoring all that nature has to offer.
Andy Goldsworthy is an artist who creates with nature in nature. Watch the video below for a brief introduction to his work.
There are countless projects that you can pull from looking at and learning about Andy Goldsworthy's work. Below you'll find some ideas to get you started.
Don't feel like you have to wait for the perfect spring or summer day, especially if you homeschool, as you'll see, Goldsworthy creates with leaves, sticks, mud, stone, water, ice, and snow.
Preview a few of the Goldswothy videos below and select one that works best for your students and climate.
https://www.youtube.com/watch?v=YneW7xksBHY
https://www.youtube.com/watch?v=zz14M_pbzdU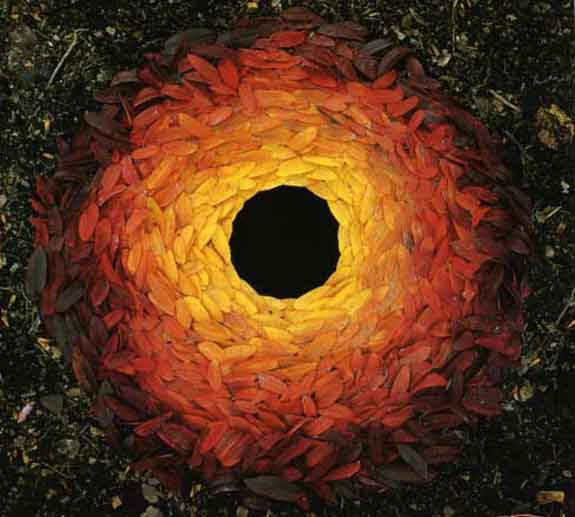 Click to download a FREE lesson plan:FineArtFridayAndyGoldsworthy