Helping Students Understand and Uncover Personal Voice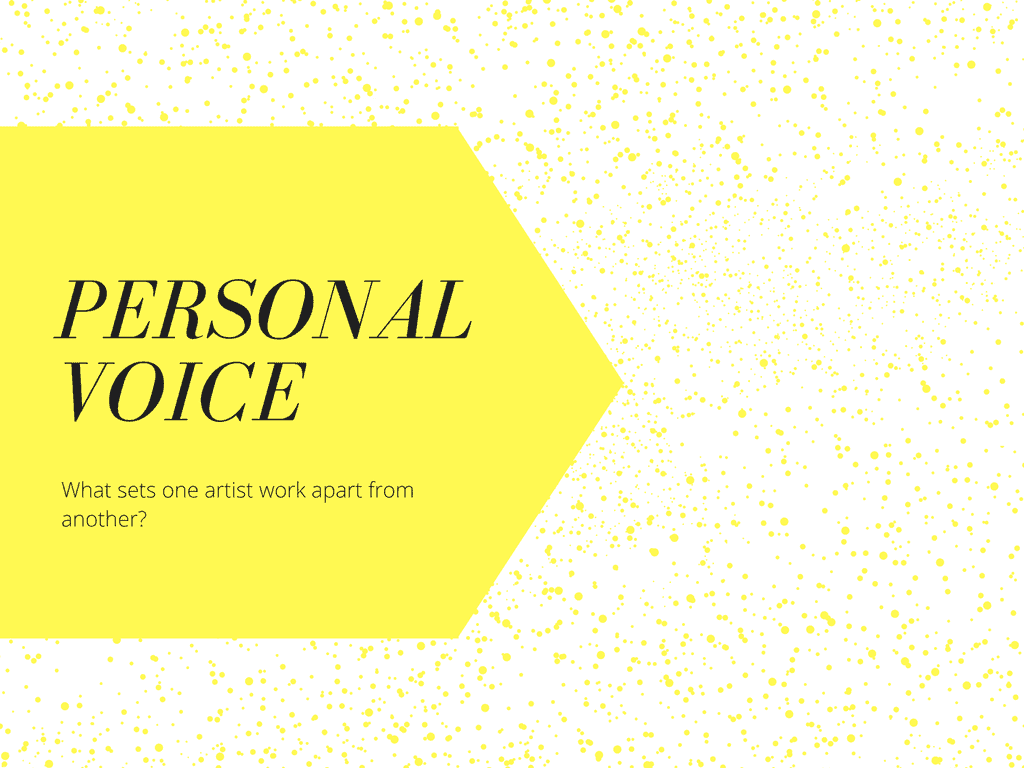 It can be a real challenge to help students to uncover and develop their own personal voice in their work, but I have found that a good start to the process, is having them learn how to pull out what other artists are doing. Oftentimes it's easier to unpack how another artist is creating a body of work, or developing their own style, than it is for students to see it in their own work. Here's the first exercise that we do. Note: There are long pauses in the video, as that's the time where I have students actually answering the questions, and in the event that a sub is showing the video, I've found it's easier to record the pause, then remind someone to push the pause and play button.
If you want to dive deeper this is a packet that students work through that really helps them to start to see and flush out their personal voice. 
password: personalvoice1
Question that you're answering:
1. How would you describe the voice of the artist?
2. What are they doing in their artwork to show their personal voice?
Since I"m a working artist, I like to share my work with my students. Here's what that looks like.
Write down the words that you would use to describe my personal voice, and how do you think that is showing up in the work?
If you want to see the work more: amberkane.com