How to put together an Art Portfolio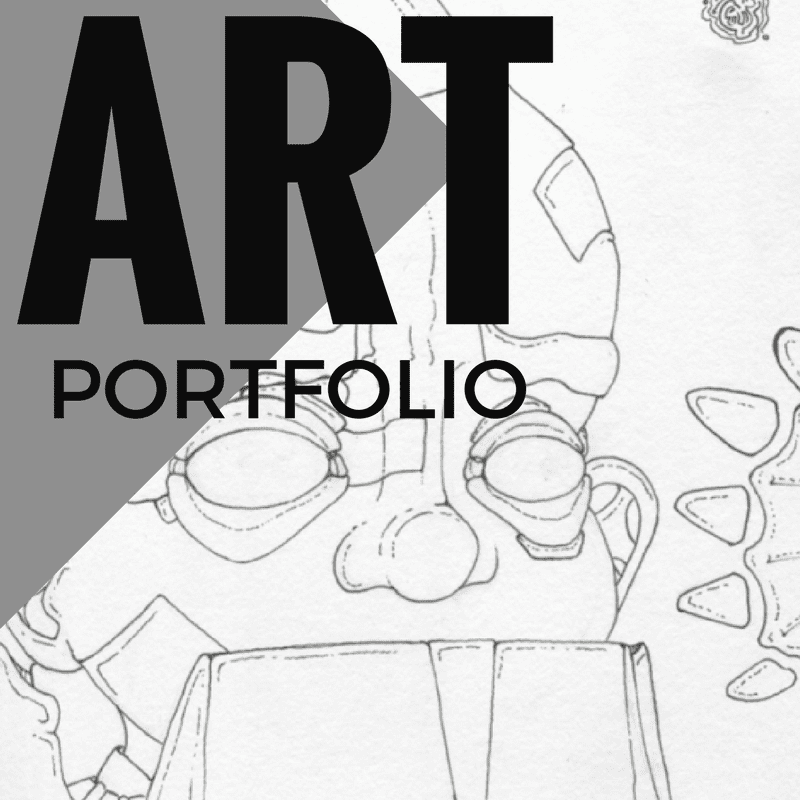 Near the end of the school year juniors and seniors flock into my artroom as they realize they need an art portfolio to apply to college. The stress arises because while many colleges tell students that they need to submit a portfolio, they aren't overtly clear as to what needs to be included in a portfolio.
While this does vary some from college to college the checklist below works for most colleges, and will help your students get off to the right start.
Art Portfolio Basics
Your portfolio should consist of 10-15 recent ( hopefully within the last year or two), original artworks that demonstrate your interests and abilities over a range of media and subject matter. ( Original means that the work shouldn't be copied, and of course, it should be created by you and you alone)
This is the part where most students start to groan, but it's an important part of the portfolio. You should include at least 3 drawings from direct observation. What's that mean? Direct observation means that you sat down, looked directly at the real object, and drew it. That means no photographs, and yes, the people looking at your artwork can tell the difference.
What does it mean to explore media in art?
It means that you should work with a variety of the things listed below.
Drawing
portraits
still life
landscape
figure studies
2D Design
Paintings
Photography ( darkroom or digital)
printmaking
illustrations
graphic design
3D Design
sculpture
ceramics
metals & jewelry
woodworking
installation
Other
digital & time-based work
animations
video
games
websites
storyboards
sketchbooks
concepts
character designs
journals
sketches
experimentation with techniques


How to put your portfolio together:

Include only your strongest, most recent work.
Demonstrate problem-solving ( Your pieces shouldn't look like class projects. You should be able to write down what problem you were trying to solve/ address through creating the piece)
Demonstrate decision making,
Showcase originality of ideas.
Organize – Develop an order to your presentation that makes sense and has a logical flow. ( Think about it like your portfolio is a book, what story are you telling and what order does it need to be told?)
Artist Statement: your artist statement is the written story of your artwork. What inspired you? Why did you create what you created? Who are you, and how does that influence your work?

Photographing your artwork:

If possible, take photos outside in natural light
If indoors, be sure that the space is well lit, and set the white balance on your camera
photograph work on a solid white background
be sure that there is nothing in the photo, other than the work of art
edit your photos to be sure that you have the best exposure and cropping
you will need to check with the school to see what their final submission process is