How to weave a Soumack Stitch + mini studio tour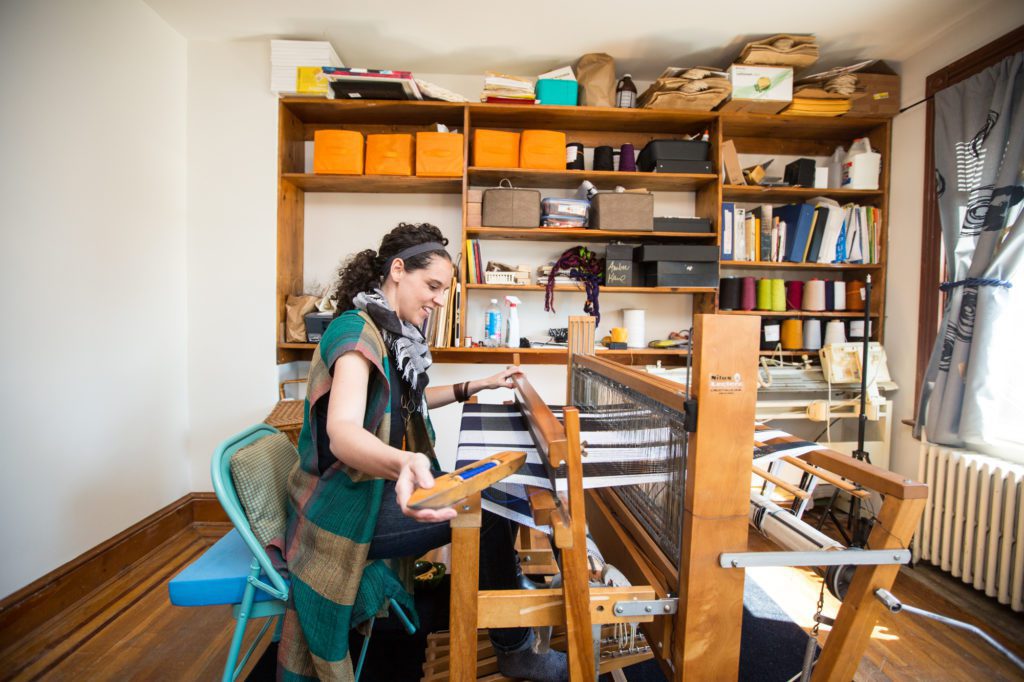 While I share a lot of art lessons and ideas on this site, I've realized that for some strange reason I'm never teaching you anything about textiles ( and that's my thing). So, we're going to work on changing that, and I'll be adding some weaving/ fiber art lessons, ideas, and inspiration into the mix.
So for those of you that are kind of new here, while it's pretty clear that I'm an art teacher, I'm also a textile designer, the photo about of me hanging out in one of my home studios.. ( yes, I said "one", as in I have two home studios) Which makes me one happy and lucky lady.
How does one get two studios? Here's a quick step by step run down of how I did it, but wouldn't necessary really recommend it.  ( this is the VERY simplified version)
Buy and abandoned house
Make sure that house has many more rooms than necessary
Make the largest bedroom one of your studios. ( who needs a big room to sleep in?)
Renovate the 3rd floor into another studio , because what else are we going to use it for?
And there you have it. 4 easy steps to having 2 in home studios.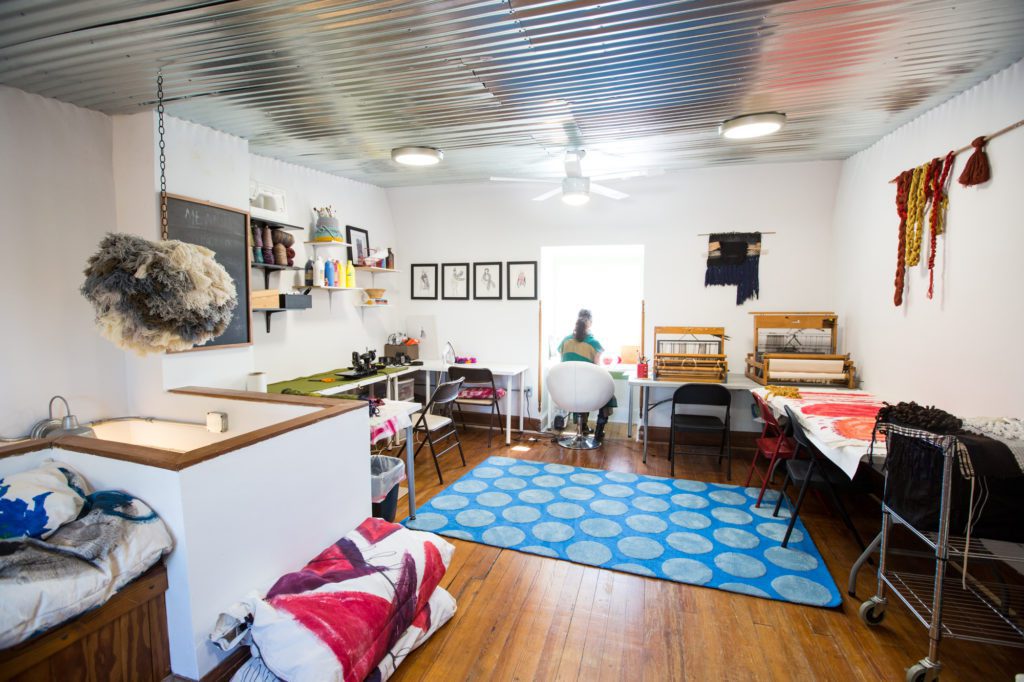 Now for a mini weaving lesson
Allow yourself to make mistakes. Create room for failure. 
I've found that in order to be creative, to come with new ideas, you must be willing to allow yourself to make mistakes, something that I find easy to do when I'm drawing or painting, but much more challenging when weaving ( because it takes so long). However, since getting my Mirrix, I've allowed much more time and space for experimentation, because it allows for small work. I've started creating what I like to call "thumbnail weaving."
While I've been a tradtional floor loom weaver for years, working a tapestry loom is rather new to me, so I wanted to just experiment with ideas, stitches, and a variety of ways to create texture. One of my current favorite stitches is the soumak stitch, which looks like a braid. In the video below, I'm sharing how to do the stitch.