Art Related Movies on Netflix and Amazon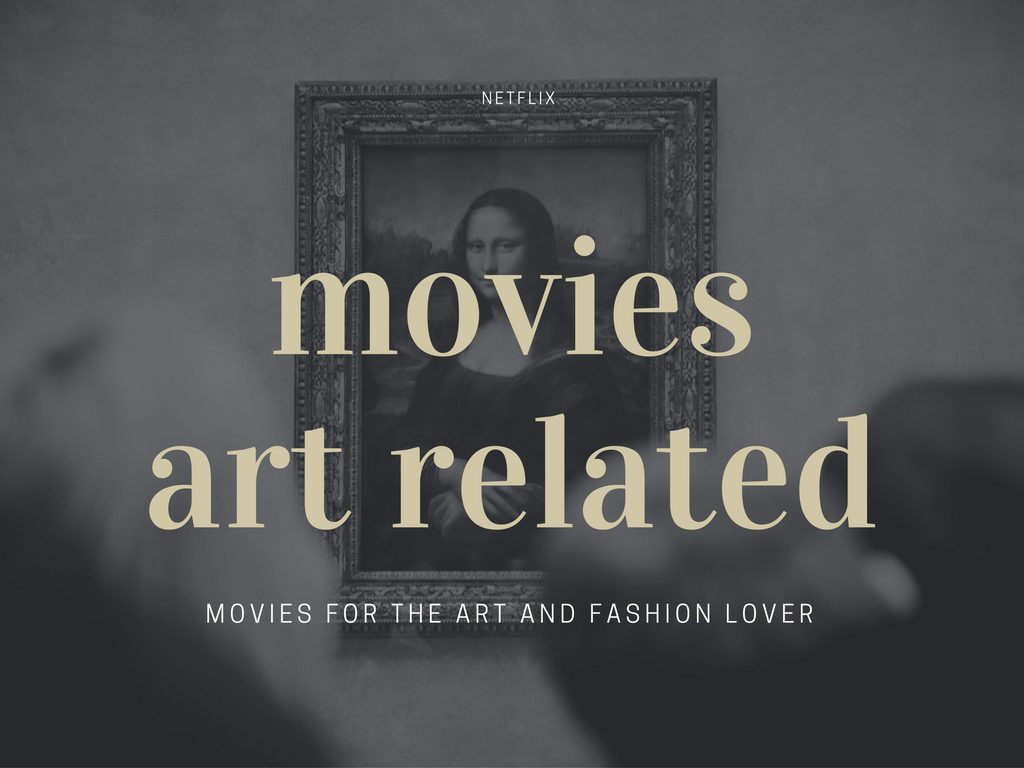 My husband and I decided that we were going to see, " Loving Vincent," it's incredibly rare that we go to a movie together, in fact, to the best of our memory we've only gone to the movies a handful of times in our 13 years together. We walked the mile to the theater, marched up the stairs, and were greeted by a sign that said, " SOLD OUT." So we turned around, and walked back home, deciding that we would find something on Amazon Prime, snuggle on the couch and watch on a small laptop screen( we don't have a TV), instead of the BIG movie screen we'd planned.
It usually takes us forever to decide what we want to watch? Do you know the feeling? So in case the next movie that you want to see is sold out, or in the event that you just want to stay home. Here's a list of art related movies.
Note: As with all things that I recommend, before showing any of these movies in your art room, please watch first. Some are good for students, some are okay for some, and well a few you just don't want to show in school, but I like you, the art teacher, to make that call for what's best for you, your students, and the population where you work.
100 year show 
Pollock 
Mona Lisa Smile
Frida
Surviving Picasso
Saving Banksy
Andrei Rublev by Tarkovsky
Big Eyes
Yarn  
Abstract Series on Netflix 
Ai Weiwei: Never Sorry
Lust for Life
Agony and the Ecstasy
Midnight in Paris
The Rape of Europa
Woman in Gold
Fur
King Gimmp
Thomas Crown Affair
Basquiat
Loving Vincent
Beauty is embarrassing
Exit Through the Gift Shop
Modigliani
The Art of the Steal
Little Ashes
Four Artists Paint one Tree
Pleasantville
Horse's Mouth
What dreams may come
Girl with a Pearl Earring
The Red Violin
Hudson Hawk
The secret of Kells
Don't eat the pictures
PBS: Craft in America
Cave of Forgotten Dreams
Waking Life
Nightmare Before Christmas
Edward Scissor Hands
Waste Land
How to Draw a Bunny
Everything is a Remix
Define Art
Mickey One
Art School Confidential 
Words and Pict
Speak: What art can do for the Tortured Soul
Beauty is Embarrassing
Finding Vivian Maier
MN Original: Twin Cities PBS
c