Summer vacation is just around the corner. Kids summer art exploration is a series of creative mornings for your child to spend two hours at a Lancaster County art gallery while you run errands, or enjoy shopping at the market, kid free.
All classes will be taught by myself, Amber Kane, a certified Art Education teacher with 7 years teaching experience. Children are born with a wonderful natural desire to be curious and creative, it's my goal through these classes to help your child's creativity thrive.
Classes will not be run like a usual school environment. Students will be encouraged to explore materials, techniques, and overall to be inquisitive and playful .
Classes are offered on Lancaster City Market Days: Tuesday and Fridays from 8-10am.
Where: Mio Studio 154 N Prince St, Lancaster
Classes will be offered on the following dates:
Aug: 1,5,12,15
Who: any children ages 7-11 with a limit of 10 students per class
How much:
$15 per class per student ( this includes all supplies)
You must pay for  each class beforehand. Choose the date that you wish to attend, click the buy now button, pay, and you're good to go. You will need to do this for each date. No refunds are available as when you sign up you are taking someone else's spot.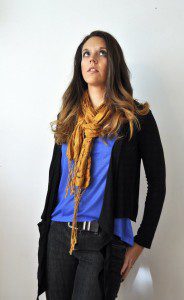 About the teacher: Amber Kane
I"m an educator, textile designer, entrepreneur, and stellar day dreamer.
I received my Art Education degree from Messiah College, and earned my masters in Creativity Studies from Union Institute and University.
Amber saw from first-hand experience that creativity education and creative thinking were sorely lacking within the school system and within our culture at large. So instead of hoping things would change, she decided to be the change.  Deborah Kearns, professor
I've taught high school Art for 7 years, while running my textile design business on the side. While teaching I've learned that our schools are teaching creativity and dreams right out of our students, while developing an obsession for empty standards. my love for teaching, learning, and creativity spurred me to create The Unstandardized Standard, and to design programs that foster creativity in children.
I believe that your children born with amazing gifts, and I want to encourage their creativity and curiosity to flourish and thrive.
Some people are born to create.  Amber Kane is, without a doubt, one such person.  Amber is wise beyond her years.  She possesses all of the qualities of a well seasoned professional.  She has dedicated her life to the pursuit of excellence in her craft and exhibition.

Amber is an extremely energetic and enthusiastic in all aspects of her working career.  She leads with compassion and caring.  She possesses a quiet confidence and manages with respect.  Amber is ever present, organized and extremely flexible.  She evokes her passion for art and creativity to everyone who comes in contact with her. – Laurie Kitzmiller, teacher

Buy this on Selz
Sell digital downloads on Selz

Buy this on Selz
Sell digital downloads on Selz

Buy this on Selz
Sell digital downloads on Selz

Buy this on Selz
Sell digital downloads on Selz
FAQ:
My child has learning disabilities, will you be able to work with them?
Yes, many students that struggle in school find that they thrive in the arts. As a certified teacher I work with students with a wide range of learning disabilities on a day to day basis. Just let me know, and I'll work with you and your child.
Is it okay if we can only attend some of the classes?
Yes, I know that summer is a crazy time. Classes are set up so that your child can attend as few or as many classes as work for your schedule.
Does my child's art ability/ experience matter?
No, I"m here to meet your child where they are.
Who will be allowed into the gallery while my child is there?
No one, after all children signed up for the class have arrived the gallery door will be locked until the time of pick up, and no one else will be allowed in the space.
How will pick up work?
After you sign up for the class you will receive an email asking some important questions. If someone other than the person that drops your child off, is picking your child up, you will need to notify me of that name of said person. At the time of pick up, the adult must show ID and if the name does not match who you told me would be picking up the child, they will not be permitted entrance into the gallery, and you will be contacted.
What if there is an emergency?
You will be provided with both my cell number and the gallery number and may contact me, if there is a family emergency. If there is a problem with your child during the class, you will be contacted immediately.
Still have questions or concerns email me at amberkane1314@hotmail.com